Updated: November 15, 2023 by admin
Dua Allah se kalaam karnay ka sabse taqatwar zariya hai. Hamein kisi bhi qisam ki pareshani ko door karne k liye Allah se dua k zariye madad maangni chahiye. Shadi shuda aurton k liye boht si parehsaniyo main se ek shohar ki muhabbat ko haasil karna hai. Har aurat ka khawaab hota hai k us ka shohar sirf us se he muhabbat karay or usko tawajah de or zindagi bhar us ka hee ban kar rahy. Agar aapke shohar aapke niyantran se bahar chale gaye hain to aapko unke liye shohar ko kabu karne ki dua karni chahiye. Is dua ke prabhav se aapka shohar aapke niyantran men hoga aur aapse bahut pyaar karega.
Har aurat apni taraf se poori koshish krti hai ki apni shadi shuda zindagi ko khushhaal banaye or wo apne shohar se bhi yehi chahti hai. Lekin shohar ki musalsal laparwahi khushiyun k darwazay band kr deti hai. Aurat ko chahiye k wo apne shohar se is masle ko pehle discuss kare or pata karne ki kossish kare k akhir uska shohar uske prati laparwah q hai. Agar aapko koi upay nhi soojh rha hai to aap shohar ko kabu karne ki dua kar sakte hain. ye sambhav hai ki baat karne se masla sulajh jaaye or dono k darmiyan muhabbat paida ho jaye. Par agar aisa nhi hota hai to phir shohar ke liye dua hi aapke liye ek rasta hai.
Allah se dua karen ki wo apke shohar ke dil men mohabbat daale taki wo apki baat sune or apke sath rahe. Namaz pabandi se ada Karen or Quran-e-Pak ki tilawat zaroor karen. Allah Pak hamari tamam pareshaniyon ka behtar hal janta hai or wo behtareen madad karne wala hai. Shohar k dil mein mohabbat paida karne ke liye aur usko apna tabaidaar banane ke liye din men kisi bhi waqt ba-wazoo halat mein quran pak ki surah al- jathiyah jo quran majeed k 25 sipaaray mein mujood hai us ki ayat 36–37 saat baar parhain or Allah (SWT) se dua maangain or agar aap ka shohar aas pass se guzray to us par phoonk dein. Is shohar ko apne kabu me karne ki dua k sath zarori hai k ap Allah(SWT) ka zikar kasrat se karen or namaz bilanagha adaa kare.
Falillahilhamdu rabbas samawaati warabal arzi rabbal aalameen .walahul kibriyaoo fiss smaawaati wallarzi wahoowal azeez –ul- hakeem.
Kisi ko kabu karne ka amal
Bahut baar apka dil chahta hai ki koi aapko bina wajah faida pahunchahna de apki baat maan kar. Is duniya men koi bi bina wajah apka faida ni karta siway maa baap ke. Lekin bahut baar aap chahte hain apne kisi senior se koi baat manwa len magar ap manwa ni paate jiska apko boht afsos hota hai. Apni baat manwane keliye aapko kisi ko kabu karne ka amal prayog karna chahiye. Apne shohar se ya ghar walo se ap kuch chahte ho magr apke boht kossisho k bad bhi wo apko na mil raha ho to ap chahte hain k kaash aisa ho k aap un sabko kabu kar saken aur apni bat manwa saken.
Agar ap chahte hain k log apki izzat karen, aapki baat manen to ap aise naik kam karen k log apki izzat Karen. Sath hi Allah se bi dua karen k wo apko izzat se nawaze or logo se apko faida pohnchaiye. Apne kisi bi maqsad k hasool k liye apko kabhi bhi koi ghalat rasta ni chunna chahiye. Agar ap chahte hain k koi apki bat mane ya ap kisi  ko qabu kar k apna koi kam nilawa saken to iske liye bi aap Allah se shohar ko kabu karne ka amal karen. Allah (SWT) ne Quran-e-Pak mn Kisi se apni koi jaiz bat manwane k tareeqa bataya hai or ye apki madad kar sakta hai. Is amal ko karne k liye apki niyyat saaf honni chahiye. Apka maqsad sirf apna faida karna hona chahiye kisi ka nuqsan karna ni.
innALLAHA yusmiu' manyashao
Ye pareshani door karne ki dua ap Awal-o-Akhir durood shareef k sath 7-7 martaba parhen. Parhne k bad us bande per phonk mar den jise ap qabu krne chahte hain. Agar wo insan apse door hai to use tasawor kar k us per phonk mar den. In sha Allah jaisa ap chahte hain waisa hi hoga or wo insan apki baat manne lagega. Isi liye upar di huyi dua ki madad lijye aap.
Kisi ko kabu karne ka taweez (Shohar ko kabu karne ki dua)
Taweez kisi mushkil ko door karne k liye ya sirf khair or barkat k liye bhi pehna jata hai. Isko pehnne main kisi ka koi nuksan nhi hai or ek insan ek se ziyada taweez bhi pehen sakta hai. Taweez ki barkat se Allah apna karam karta hai or mushkilen asan karta hai. Kabi kabi hum chahte hain k hum kisi insan ko qabu karlen or use faida hasil karlen.
Kisi ko apne vash men karne keliye hamaare paas kisi ko kabu karne ka taweez hai. Hamara maqsad use nuqsan pohnchana ni hota bs apna faida karna hota hai. Jaise apne boss ne promotion hasil kana jo apka haq hai magar apka boss kisi zaati dushmani ki wajah se apko apke haq se mehroom rakhe hue hai. Insan ki fitrat hai jab use koi faida chhaiye hota hai to wo Allah (SWT) se madad mangne or khud mehnat karne ki bajaye koi na koi ghalat rasta chunta hai. Ghalat raste se kabi bhi kamyabi hasil ni hoti or insan ka sirf nuqsan hota hai. Kisi bhi masle k hal k liye Allah (SWT) ne hidayat insan ko pehlse se di hui hai bs insan ko us hidayat ko lene ki zarorat hai.
Agar ap kisi ko kabu karna chahte hain ya kisi se apna koi kam nikalwana chahte hain to uske liye ap taweez pehnen. Hamaare paas kisi ko kabu karne ka taweez hai. Quran-e-Pak mn beshumar wazaif or Duaen hain jo ap Allah (SWT) ki madad hasil karne k liye parh sakte hain. Namaz 5 waqt zaror ada Karen or hamesha Allah (SWT) se apne bhalai ki dua mangen.Taweez bhi ik acha hal hai is k liye agar ap kisi ko apne bas main karna chahte hain to uske lye taweez daraj zail hai.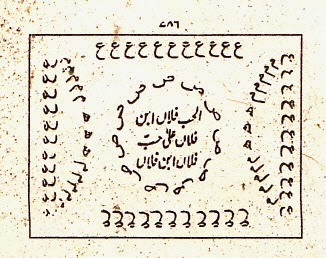 Is taweez ko apne us insan k pass hi rakhna hai, mumkin ho to use pehnee k liye de den. In sha Allah kuch dino mn apko asar nazar ana shuro ho jayega. Zyada jaankari ke liye aap hamare Molvi Sahab se bhi baat kar sakte ho aur unse husband ko kabu karne ki powerful dua bhi le skte ho. Aur agar apko unki help chahiye to wo bhi ap le sakte ho, so abhi call kriye unhein aur unse baat kariye.
Ap hamare Molvi Sahab ke aage sab kuch rakh dena saaf saaf wo apki puri madad krenge In Sha Allah. Iske liye aap abhi call kariye ya phir niche comment Karen. Ham apke most asked questions ka answer jaldi se jaldi reply denge.
Shohar ko kabu karne ka Qurani wazifa
In Islam, it is believed that the Quran contains many teachings and practices that can be used to improve one's life and relationships. One such practice is the recitation of certain verses or surahs (chapters) for specific purposes, such as gaining control over one's spouse or Shohar.
One wazifa (Islamic practice) that is said to help gain control over a husband is the recitation of Surah Al-Baqarah, verse 102. This verse states: "And fear a trial that will not strike those who have wronged among you exclusively, and know that Allah is severe in penalty."
It is believed that reciting this verse and making dua (supplication) to Allah to help gain control over one's husband will be effective if done with proper intention and consistency. However, it's important to keep in mind that the Quran teaches that the relationship between husband and wife should be built on love, respect, and mutual understanding, and the focus should be on resolving issues through communication and compromise.
It's also important to note that, any wazifa or dua should be done with the guidance of an Islamic Scholar or a spiritual guide, and with pure intentions.
Shohar ko kabu karne ka tarika
شوہر کو قابو کرنا ایک بہت بڑا مسئلہ ہے اور اس کے لئے بہت سارے طریقے موجود ہیں۔ یہاں کچھ اہم ٹپس دیے جارہے ہیں جو آپ اپنا کر اپنے شوہر کو قابو کرنے میں مدد کرسکتے ہیں:
محبت کا احساس دلائیں: اس سے پہلے کہ آپ اپنے شوہر کو قابو کرنے کی کوئی کوشش کریں، اسے محبت کا احساس دلائیں۔ شوہر کے ساتھ دلچسپی رکھیں، اسکی باتیں سنیں اور اس کی رائے پر احترام کریں۔
خاموشی کا احترام کریں: اگر آپ اپنے شوہر کو قابو کرنا چاہتے ہیں تو اسکی خاموشی کا احترام کریں۔ اگر اسے آرام کی ضرورت ہے تو اسے آرام دیں۔
اتحاد کی طلب کریں: اپنے شوہر سے اتحاد کی طلب کریں۔ اس کی رائے کو سنیں اور اس سے رابطہ رکھیں۔
دوسروں کی رائے پر توجہ دیں: دوسروں کی رائے پر توجہ دینے کی کوشش کریں۔ اگر آپ کے شوہر کی کوئی خواہش ہے تو اسے پورا کرنے کی کوشش کریں۔
دین داری اور تقویہ کا احساس دلائیں: دین داری اور تقویہ کا احساس دلائیں۔ اپنے شوہر کو اس بات کی ضرورت کی آگاہی دیں کہ وہ اپن
Shohar ko kabu karne ka wazifa
Here's a wazifa to gain control over your husband (Shohar ko kabu karne ka wazifa):
Recite the following dua after every Salah (prayer) and blow it on a glass of water:
"Ya Wadoodo Ya Ra'oofoo Ya Raheemo"
Then, make your husband drink that water. Do this regularly for 21 days, and inshaAllah, you will see positive changes in your husband's behavior towards you.
However, it's important to note that Islam emphasizes mutual respect and understanding in marital relationships. Using wazifas or other forms of magic to control someone's actions against their will is not encouraged in Islam. It's always better to communicate and resolve issues through open and respectful discussions before thinking about shohar ko apne kabu me karna.